May 2, 2018
Originally Published in Colchester Weekly
Local RCMP Officer making the difference as a Big Brother
 Aaron Patton has been an officer with the RCMP in Colchester for the past five months. Originally from New Minas, Aaron made his way West like many young Maritimers, and that's where he was recruited by the RCMP. As a new resident to the area Aaron knew he wanted to find something that would help him feel more involved in the community and he immediately thought of Big Brothers Big Sisters.
"We're always excited when we have a Big Brother for one of the lucky boys on our waitlist, said Sallie Murphy, Caseworker with the agency. "Aaron is one of four volunteers with the agency who work in the RCMP. He is an incredible role model and friend to his Little Brother Jakub," she added.
When Aaron and Jakub first met, it was like they'd known each other for years. Laughter filled the halls here at the agency, during their first match meeting. Jakub grinned ear to ear when he got to hop in Aaron's big truck and head out to their first outing.
"My Big Brother Aaron makes me feel proud.  When I feel like I want to quit something, he tells me not to.  I like that he looks out for me," said Jakub.
Aaron and Jakub have been busy since they started their match at the end of January. Aaron went to watch one of Jakub's hockey games in Debert, showing up in the RCMP cruiser. Jakub was over the moon to take his whole team out after the game to meet Aaron, and tell them all about how awesome his Big Brother was.
"Jakub is such a well-rounded kid. He's been teaching me all sorts of things, and he plans most of our outings. Often times its things or places I've never heard of," said Patton. "I'm getting much more familiar with fun things to do around Colchester thanks to Jakub."
Patton feels fully supported in his Big Brother role. "My Staff Sergeant often asks me how my Little Brother is doing. They even posted a picture of us in the detachment," said Patton. "They like to see us involved in the community, likely us much as you guys do."
The RCMP strives to be involved in the community. Volunteering with our agency is a great way for them to create positive relationships with children, youth and families in Colchester.  Patton recognizes it as an opportunity to be there for pivotal moments in a child's life. "When a kid is faced with a decision they can bounce it off you and you can help point them in the right direction."
As a Police Officer, Aaron has seen many cases of children and youth lacking a positive adult influence in their life, and unfortunately that often leads to poor choices and negative circumstance. "I've been in many bad situations on the job where I'm surprised to see a young person and you just know more times than not that it's a lack of positive adults in their life."
Our agency would love to have more police officers in our community come forward to volunteer. "We want our littles to have the opportunity to see firsthand that our police officers have their best interest and safety at heart," said Sallie Murphy. "Many times I think kids forget that police officers are human too, and they're just doing their job."
From all us here at Big Brothers Big Sisters of Colchester, thank you to our community volunteers, partners and champions who make Colchester a great place to live, work and play.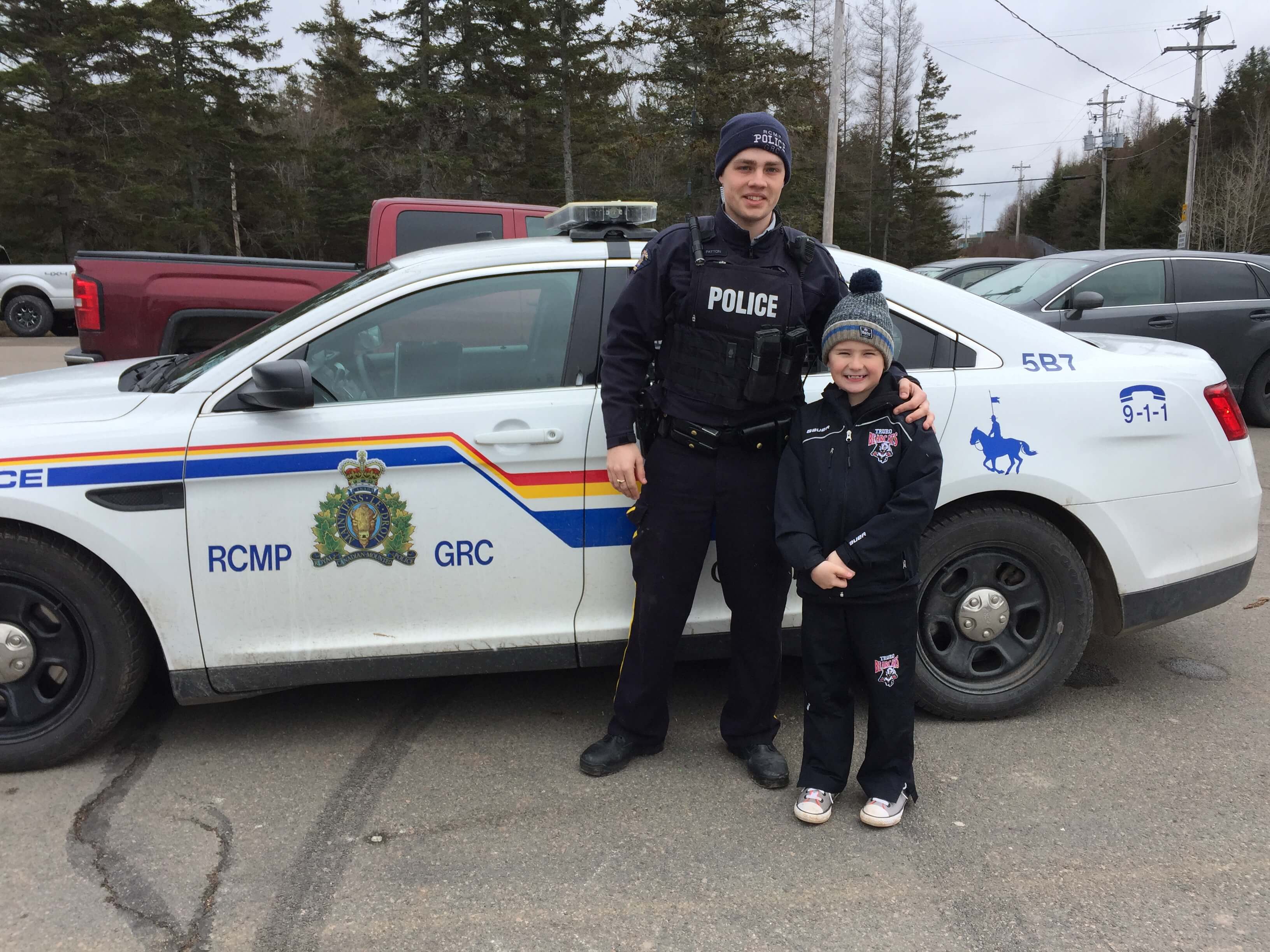 http://www.trurodaily.com/community/big-and-littles-local-rcmp-officer-making-a-difference-as-a-big-brother-206818/