Big Brothers Big Sisters of Colchester: Michelle Misener Building Futures Bursary
Big Brothers Big Sisters of Colchester awards the Michelle Misener Building Futures Bursary every year. This bursary, named after Michelle Misener in honor of her 35 years of service, provides support to students involved with Big Brothers Big Sisters who are in pursuit of post-secondary education. Misener spent 35 years working to support and protect the futures of our local young people.
Big Brothers Big Sisters recognizes that young people in our organization face adversities and challenges growing up, which have nothing to do with who they are as people and the value they offer to society, and this program aims to ensure these young people have opportunities to succeed after high school.
Kassie was a former little sister in our program for 7 years. She was matched with her Big Sister Amanda from 2009 to 2016 and this experience has positively impacted her life. Kassie said, "Big Brothers Big Sisters is an organization that has impacted my life greatly. Not only did it give me a relationship that I will cherish forever, but so much more. Having a role model like my big sister Amanda was and still is one of the greatest gifts I have ever received."
Her wonderful mentoring relationship with Amanda played a pivotal role in her life along with being the recipient of the Michelle Misener Building Futures Bursary. She was awarded this bursary in 2016 and provided support throughout her post secondary journey. Kassie stated, "I completed my four-year undergraduate studies with a Bachelor of Science in Nursing at St. FX in 2020. Schooling is stressful without the additional financial stress and I am so grateful to have had some of that alleviated with this bursary!"
After her graduation in the spring of 2020, she accepted a job offer working as a Women's and Children's Registered Nurse here in Nova Scotia. She said that "this has been a dream of mine since deciding on this career path. I am so grateful for the tools I have been given through this program and will continue to use them to guide me in my life and career!"
Big Brothers Big Sisters of Colchester supports developmental relationships so that young people have the opportunity to grow up and reach their full potential. Through this service, young people learn the value of volunteerism, and this bursary celebrates and recognizes our future volunteers.
We want to give a big congratulations to Kassie on her major accomplishment, along with all the other students who, this past year, have been nothing short of resilient as we face this pandemic. We truly are bigger together.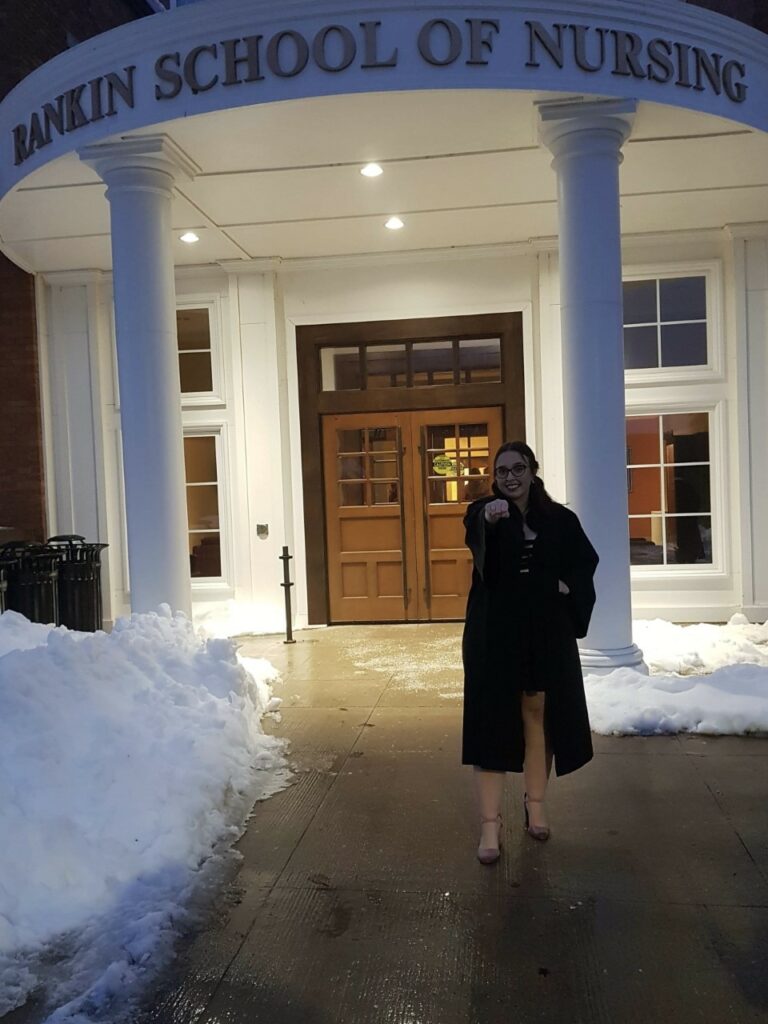 \