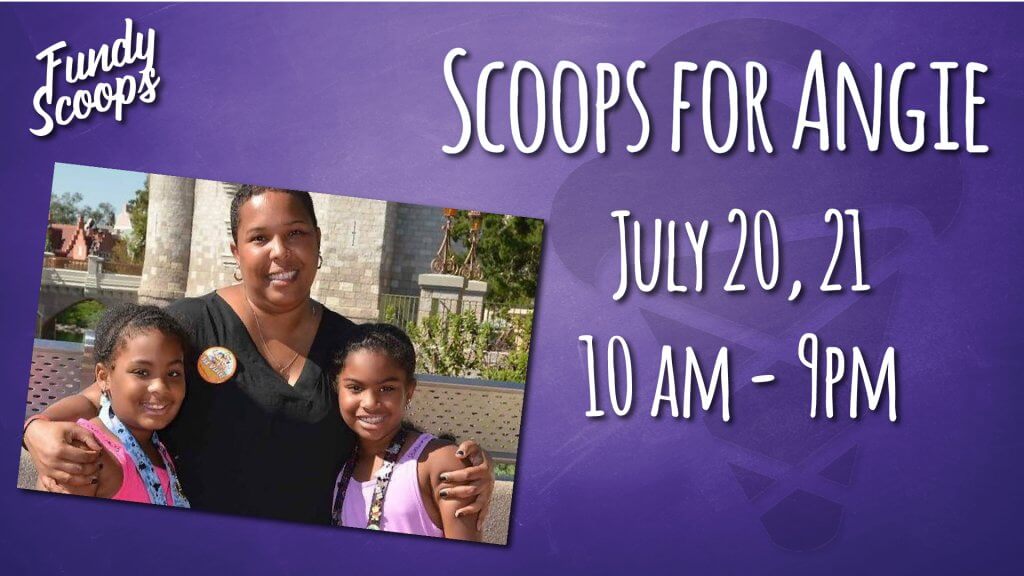 Angie Parker Brown is a mother to nine-year-old twin girls Parker and Paris. Both girls are Littles in our program. In June of 2018, Angie was diagnosed with Amyotrophic Lateral Sclerosis (ALS/Lou Gehrig's Disease), a progressive, fatal neuromuscular disease that slowly robs the body of its ability to walk, speak, swallow and breathe.
On July 20, 21 from open until close (10 AM – 9 PM) a portion of the Dairy Bar sales will be going to Angie, so she can purchase an accessible van. This van will allow Angie the freedom and ability to continue doing things with her girls.
Purchase any ice cream item (ice cream cone, sundae or milkshake) to support Angie.
We have also created a special promotion for the weekend called "The Twin Cone" that will include two scoops of your choice for $10 with 100% of the proceeds going to Angie. Parker and Paris's pick for the Twin Cone is Mint Chocolate Chip and Birthday Cake. Sounds like a fun combo to us!
Please come join us on July 20, 21 and support Angie, the girls, and their brave fight against ALS. Let's make it the biggest weekend at the Fundy Scoops yet!
Head to our Facebook Event for all the info! https://www.facebook.com/events/437826476797300/