Game On! Eat Smart, Play Smart!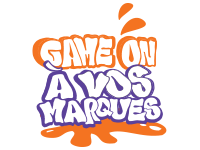 Game On! is a group mentoring program for providing boys and young men with information and support to make informed choices about a range of healthy lifestyle practices. Through non-traditional physical activities, complemented with healthy eating support, participants are engaged in life skills, communication, and emotional health discussions designed to engage participants in the pursuit of life-long healthy lifestyles.
Game On! includes seven 75-minute core sessions. There are also four extension modules that capture potential issues and topics specific to various locales and the interests of the mentors and participants.